Regular price

$65.99

Sale price

$49.99

Unit price

per

Sale

Sold out

US Fast Shipping :ups 2-5 days delivery
FAST SHIPPING

Shipping within 48 hours.

Detailed policy
30 DAYS RETURN

Return it within 30 days

Detailed policy

Warranty Policy

OTE offers a 12-Month Warranty on products parts below coveringmanufacturing faults or flaws (e.g, a leaking seal) but not accidental damage (e.g. dropping product onto the floor) nor any other damage caused by activities which are not manufacturer related.The warranty coverage only extends to the original buyer with proof of purchase.Detailed policy:
View full details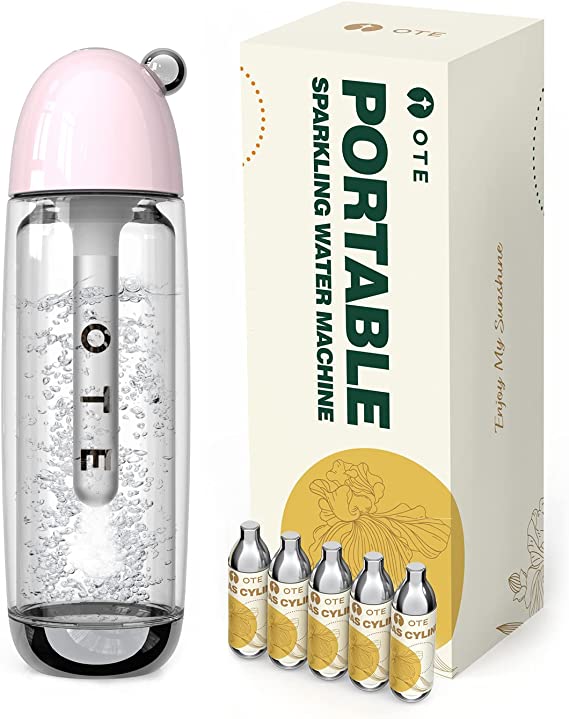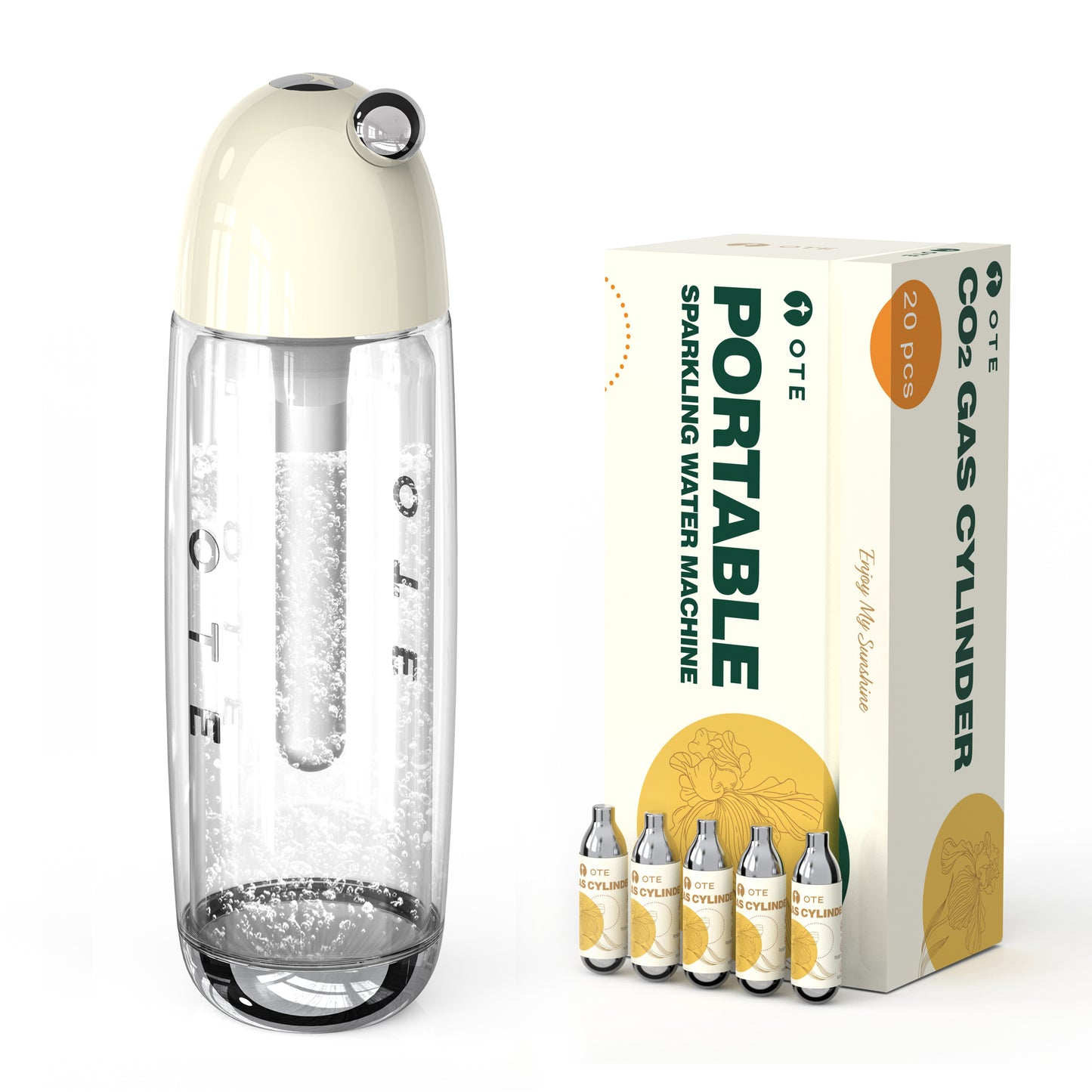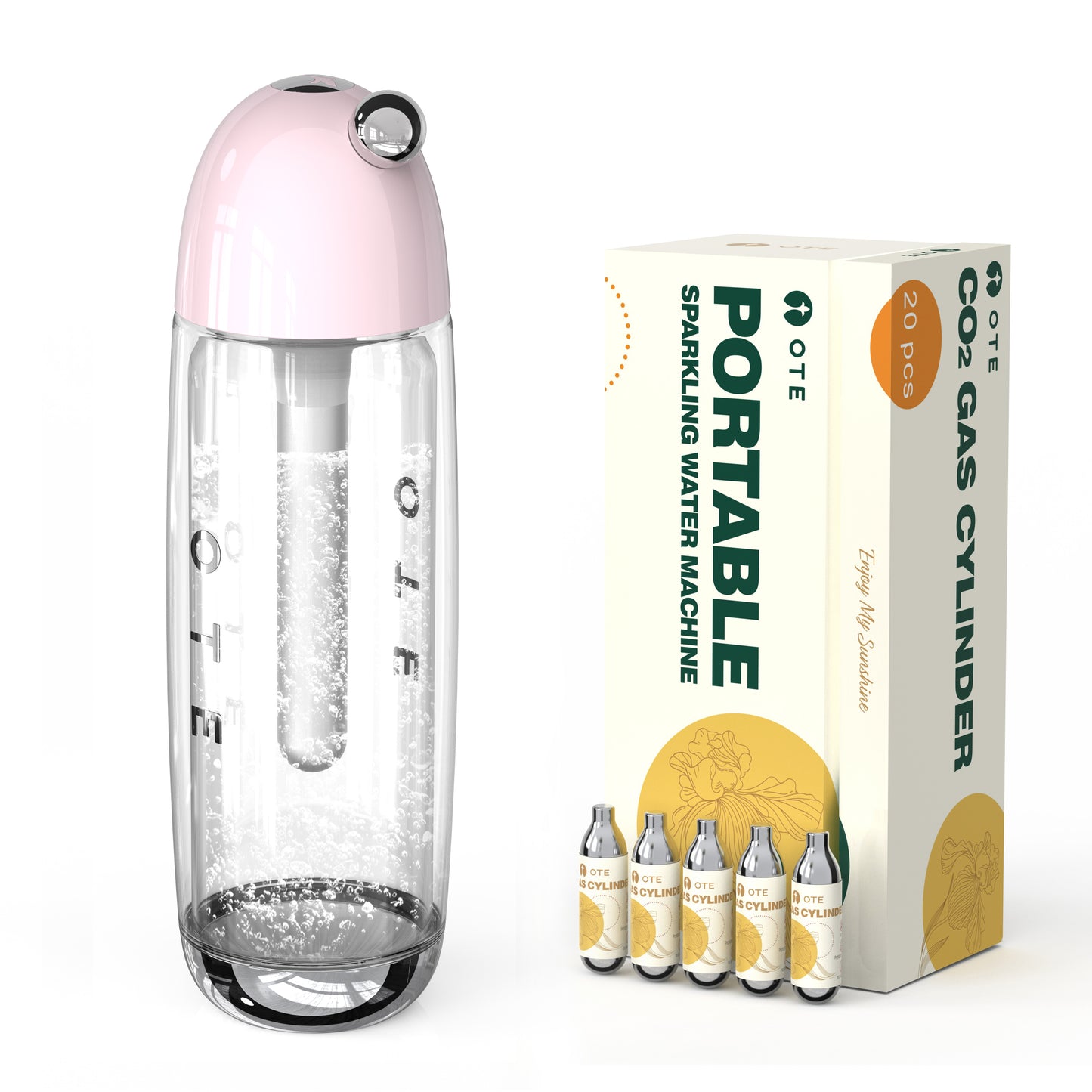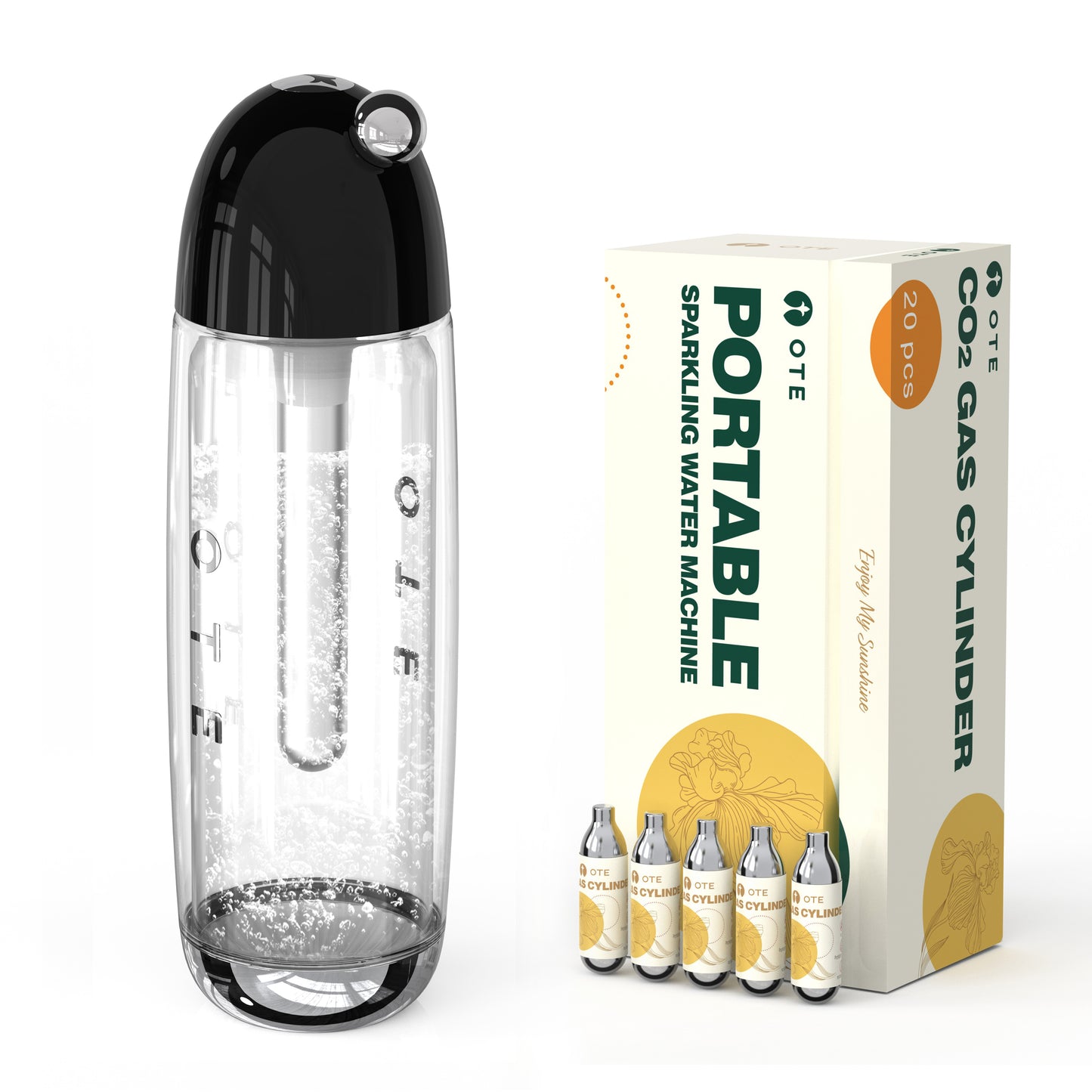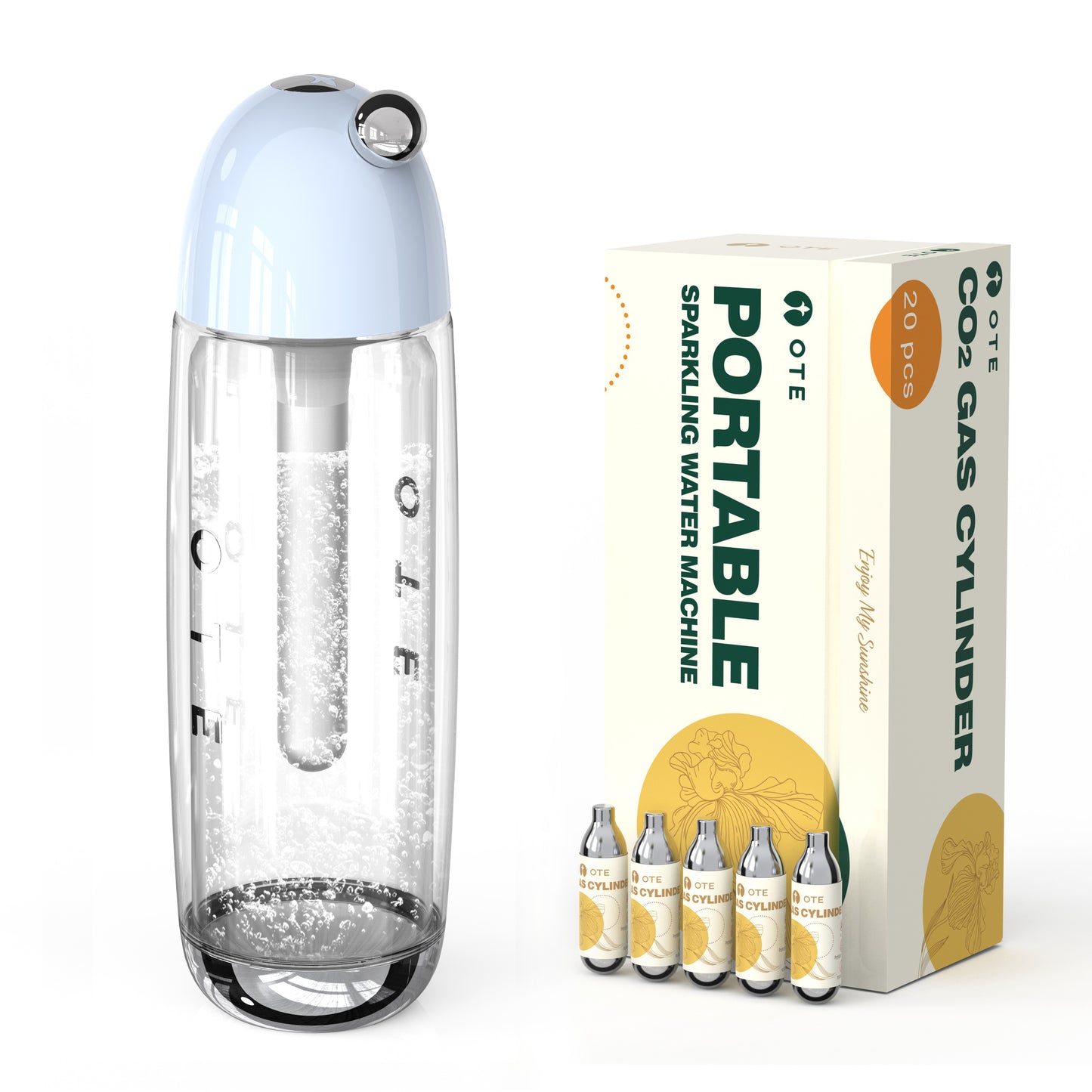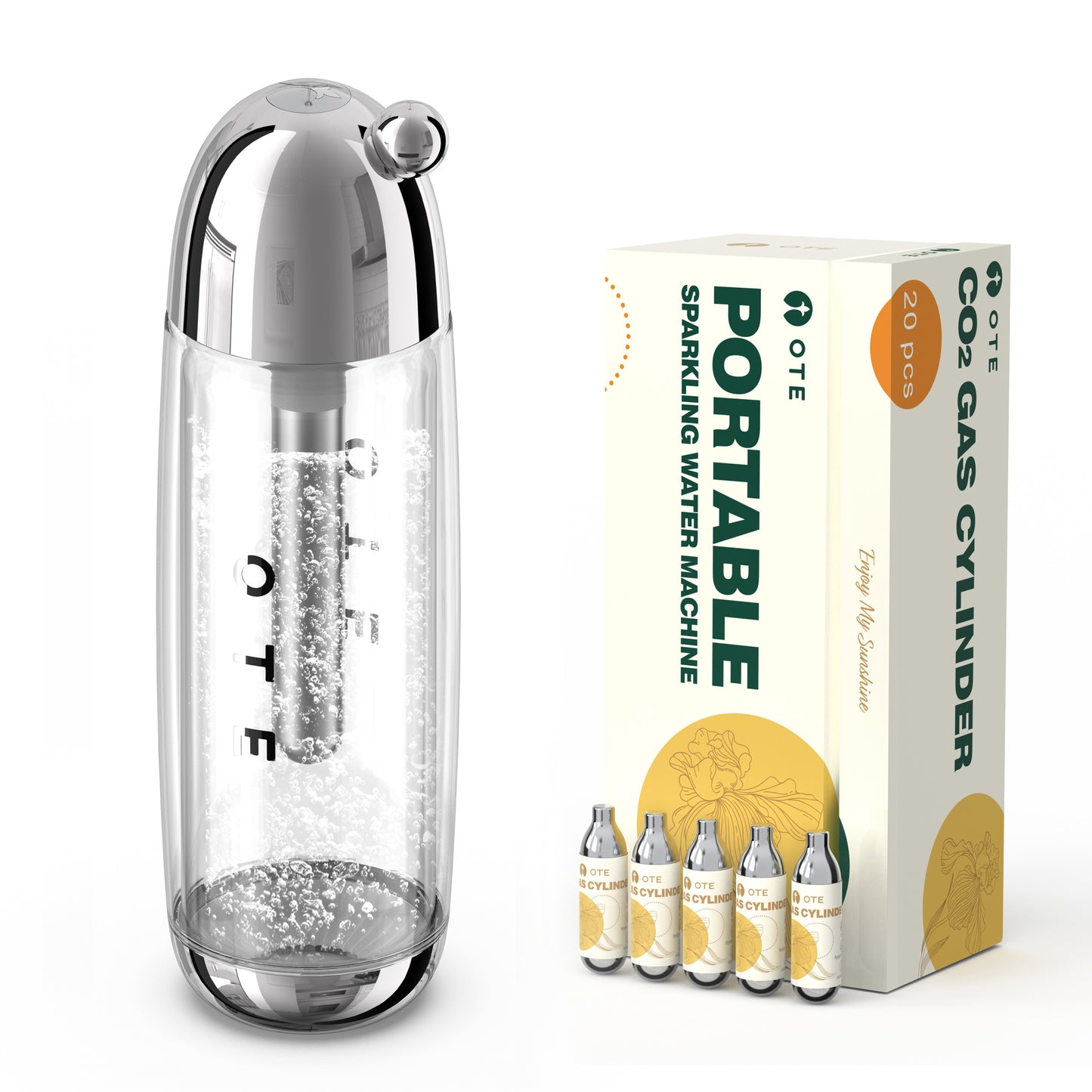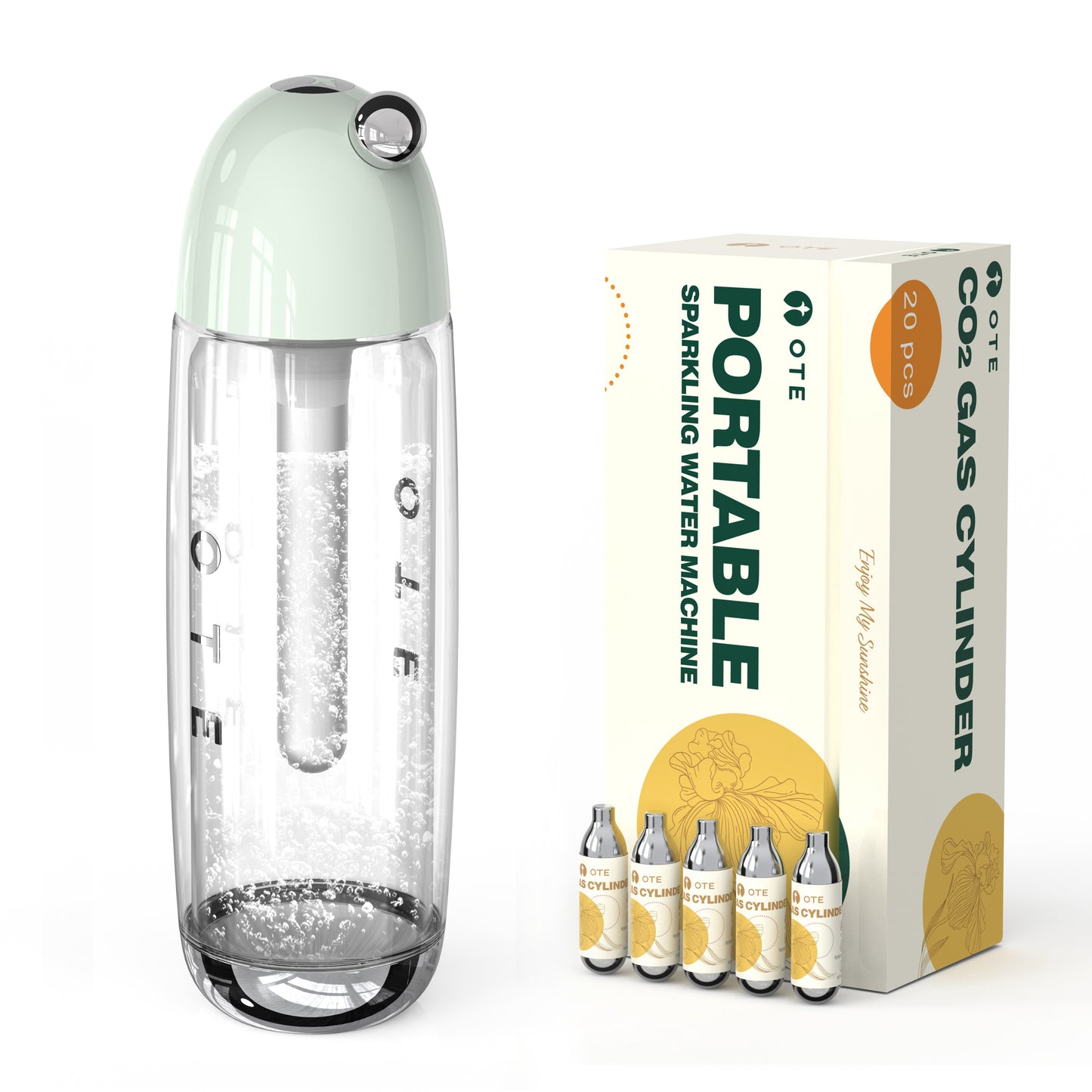 Gas cylingder✨

Put the 8g gas cartridge into the lid of tank.

Release the pressure👉

The cap air charmer containing bubble capsule is aligned with the inflating assemble and twisted clockwise.

Enjoy your bubble water🥂

Open the lid of sparkling water maker, pour the bubble water into cup. Enjoy OTE time!
Product Description
Designed for beverage fans, OTE Sparkling water machine easily turn plain water into fresh sparkling water in seconds. It's a sample secret to a perfect bubbly drink. Find Your Fizz!
Easy to Carry anywhere anytime!No longer limited to the kitchen.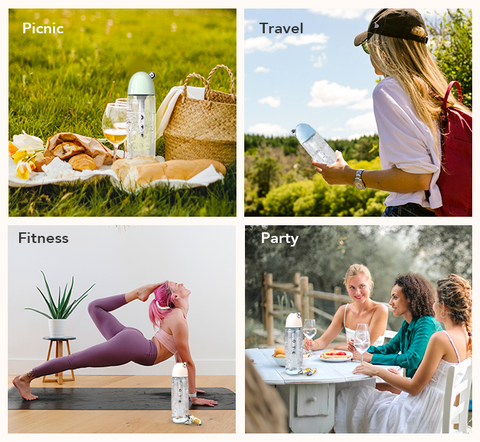 Endless Sparkling Drinks Options,With this fizzy water machine, you keep drinks easy, refreshing and endlessly joyness--Fruit soda, Tea soda, Cocktail soda,Coffe soda,...Unleash your creative, let the playfulness take over!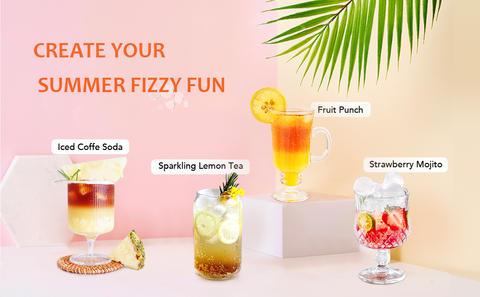 Components Design
𝗣𝗮𝘁𝗲𝗻𝘁 𝗗𝗼𝘂𝗯𝗹𝗲 𝗟𝗮𝘆𝗲𝗿 𝗣𝗘𝗧,𝟬.𝟱𝘀 𝗔𝘂𝘁𝗼𝗺𝗮𝘁𝗶𝗰𝗮𝗹𝗹𝘆 𝗥𝗲𝗹𝗶𝗲𝗳,𝗦𝗶𝗺𝗽𝗹𝗲 𝘁𝗼 𝗖𝗹𝗲𝗮𝗻
OTE carbonated water maker adopts the original double PET pressure-resistant design,is explosion-proof andcrash-proof.The PET Material is Food-grade and BPA-Free, Non-toxic,odorless,hygienic and resuable. A Safe & Durable & Recycle choose for you.The pressure relief valve of the soda water machine automatically detects the internal pressure and release it within 0.5 seconds, effectively balances the air pressure in the cup and ensures the security while operating.Twist the silver base clockwise so you can detach the bottles to clean, twist it counter-clockwise to reassemble.
QA:
1:Can put hot water in it? Can wash it with boiling water?
NO!The bottle body of this product is made of PET material, which is not resistant to high temperature. Do not add boiling water, do not put in the dishwasher or drying sterilizer, Otherwise, the bottle will be scalded and atrophied. Only low-temperature purified water or mineral water can be added to the bottle, and the temperature cannot be higher than 19 degrees Celsius! If the water temperature is too high, the product will be damaged, add cold water pure water (1°-19°) bubble taste best!
2:Can I have juice from the juicer or other drinks like tea or wine or milk?
No!Only low temperature pure water must be added, otherwise it will block the nozzle hole and lead to machine damage and scrap!!
3:How much capacity can be filled at a time
450ml, do not exceed the mark! Otherwise the machine will be damaged and scrapped!!
NOTICE
1. Please make sure the water temperature is between 1° ~ 40°.
2. Don't exceed the Max tick-mark line while you pouring the water, or it may cause water overflow.
3. Don't add ice or flavorings before gas injection or the vent valve may become clogged.
4. Don't put the product into refrigetator to froze.
5. According to air pressure characteristics, you can only see bubbles after pump unscrewed.
6. During the filling process, the internal safety relief valve will simultaneously vent excess air pressure from the cap
7.Please make sure the water not more than 450 ml, or it will damage the machine
8.Only pure water can be added to pump, (do not add drinks, tea, milk, Coke, Sprite, wine, etc.,If the machine is damaged and scrapped due to the addition of other drinks, our company will not assume any responsibility!!)
ATTENTION
One CO2 cartridge per use!!!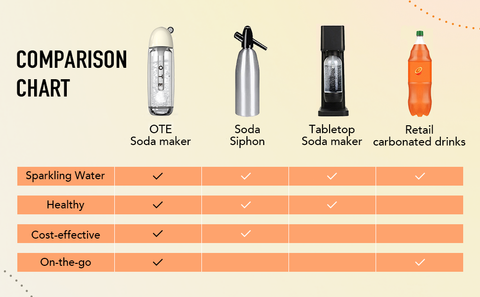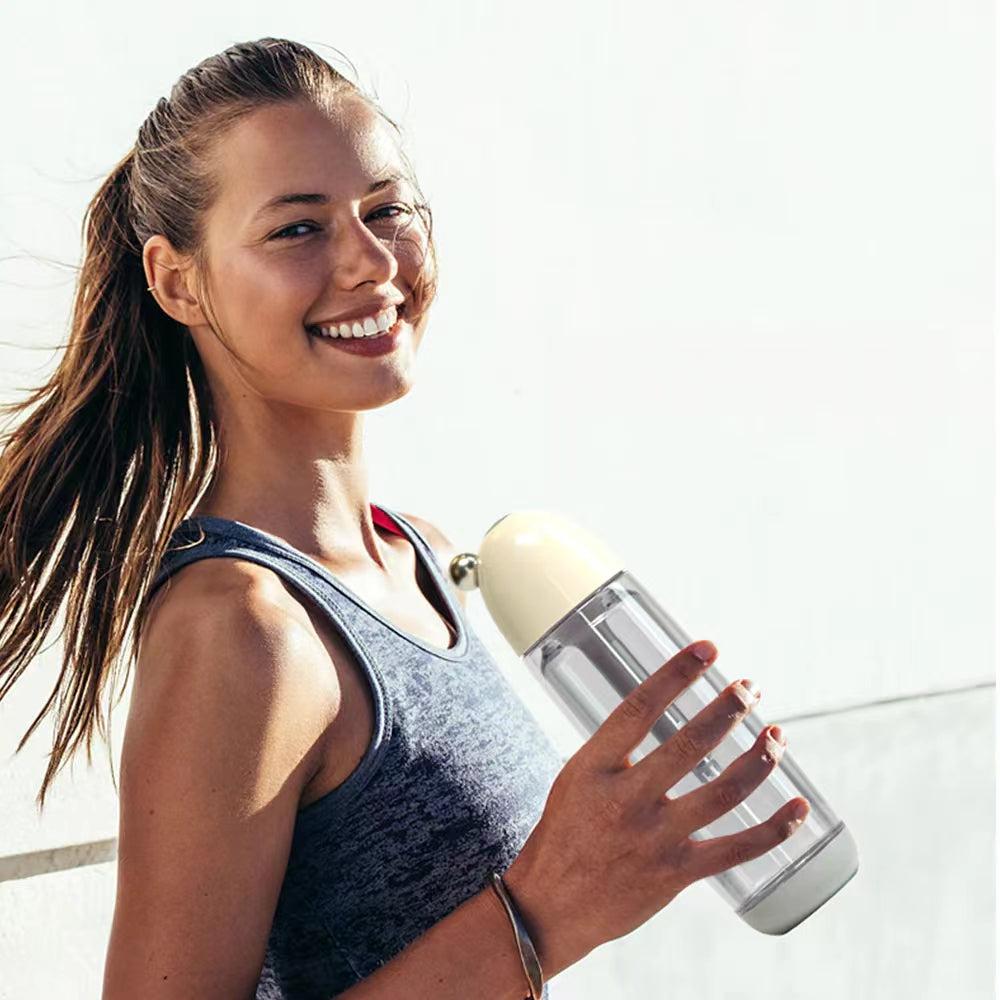 Light And Portable
450 ml capacity
You can easily prepare one or two person bubbly water. Tiny body shape,appromixmate to water bottle's size. Put it in your bag and easy to carry anywhere. A good partner for sports and fitness.
Find Your Fizz!
OTE makes it fun and easy to create creative cocktails and healthy drinks that weren't even possible to make before!
Fruit, herbs, tea, juice, cocktails, wine - whatever drink you're in the mood for! From crisp sparkling water to elaborate fizzy cocktails, control exactly what goes in your bubbly creations.
Sufficient Bubble
0.5s Relief / 3s Penetration
OTE sparkling water machine
CO2 Dissolution Rate More Than 60%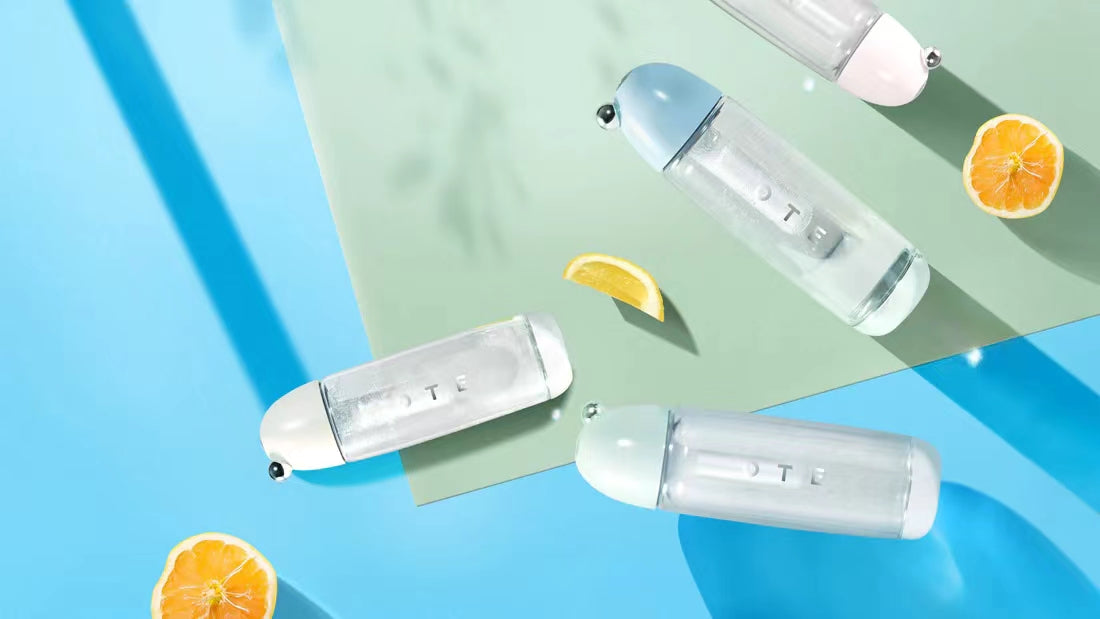 Food-Grade Material
Food-Grade Double-Layer Pressure-Resistant PET material. Healthy and Environment-Friendly.
Anti-Fall and Explosion-Proof.
Only suitable for 1℃~40℃(33.8℉~104℉).
AMAZING
I live abroad and don't have access to something like soda stream. I am a digital nomad and all my belongings need to fit in a suitcase. This was designed for someone like me. It's perfect! And cute! And the customer support team was so great at making sure it got delivered. 10/10 product
Highly recommend
I like its portable
Easy to use.
loves sparkling water
This water bottle is portable, and I take it everywhere I go. The product has a very high-quality, stylish, and high-end appearance, so I don't mind carrying it to and from work, on trips, or to the soccer field. I This works extremely well and adds a significant amount of carbonation. It is inefficient to use an entire CO2 tank for a single drink.
Works great but be gentle when twisting. Customer service is top notch as well!
Great value for single serving sparkling water. I carbonated a beverage and put it in the fridge over night to see if it would hold. It does so that is great. Now, it won't be "champaign" carbonation but it will be slightly less than coke/pepsi carbonation. I am talking about the CO2 cartridges they provide. The great thing is, if you need more carbonation, just use another cartridge!
When I say "be gentle", I was twisting pretty hard to make sure all the C02 was getting in the bottle. Over time, the pin in the middle was slowly lowering from my pressure and in turn there started to be some leakage in CO2 out of the lid. I mean it was very minimal to where the carbonation was not affected. But also, water would get sucked up into the center cylinder and start to spit out where the CO2 was going in. After finally realizing this, I just gently twisted so the CO2 canister is pierced and we are good to go. No water spit up. Unfortunately, there is still minimal C02 air leaking but as I said, it does not affect anything. Highly recommend this product. Price is great and customer service is top notch
Can't say enough good things about it!
This water maker is so easy to use. I no longer use counter top versions because this does a great job. It's portable enough to carry with me to the park or on my walk. I have given so many to friends and family now that they love it. The only thing I wish they would change would be to get more out of each cartridge. Right now, they are single use
Regular price

From

$29.99

Regular price

Sale price

From

$29.99

Unit price

per

Regular price

Sale price

$16.99

Unit price

per

Regular price

Sale price

$15.99

Unit price

per